GMAT® PREP
Not all GMAT prep
is created equal.
Prepare for the GMAT your own way. Immerse yourself in comprehensive GMAT Coursework or start with more targeted, adaptive GMAT prep. Whatever direction you choose, our expert GMAT resources, courses, and instructors will equip you for the test.
New Home, Same Manhattan Prep
We've got a new home for GMAT. Browse our expert-led programs and meet our amazing 99th percentile teachers. Nothing's changed. We've just got a fresh coat of paint!
How do you prep for the GMAT?
Everyone studies for the GMAT differently. Whether you take a GMAT course or work one on one with a private GMAT tutor, our 99th-percentile GMAT experts can help you get the score you need.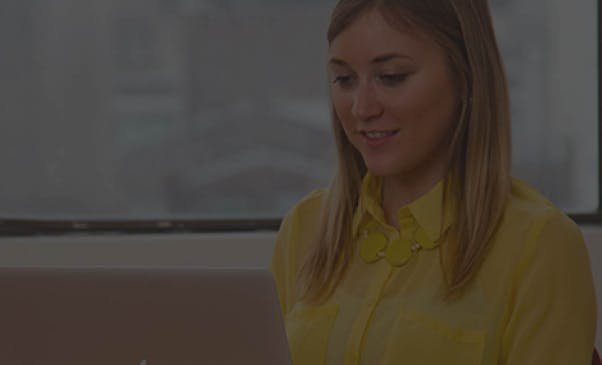 Live Online GMAT Prep
Our GMAT Complete Courses are led by an expert GMAT instructor who will help guide every step of your GMAT preparation.
EXPLORE COURSES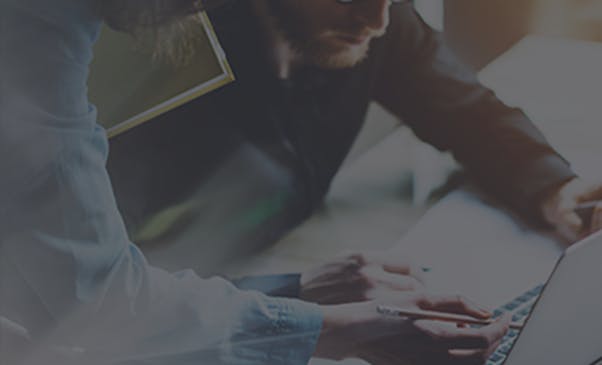 Private GMAT Tutoring
Get a personal GMAT coach who will build out your customized study plan and calendar to help you reach your GMAT score goal.
EXPLORE TUTORING OPTIONS
BRILLIANT INSTRUCTORS
Our instructors are experienced teachers that adapt to your individual learning style.

SMALLER CLASSES
We limit our class size to achieve the right balance of individual attention and active participation.

FIRST-RATE CURRICULUM
Our curriculum is written by our instructors, based on actual exam questions, and updated regularly.

ENJOYABLE COURSES
Who said test prep has to be boring? Our teachers make even the driest material interesting.
The GMAT is an entrance exam used for MBA and other business programs; you can take it online or in-person. It tests your logical, analytical, and quantitative reasoning skills—all things you'll need to excel in grad school. Getting ready for the GMAT can actually help you to get ready for b-school itself.
Including breaks, you'll spend a little less than 3.5 hours taking the GMAT. The GMAT consists of four sections: Quant, Verbal, Integrated Reasoning (a mix of quant and verbal), and the Essay (formally known as the Analytical Writing Assessment).
The GMAT is definitely not an easy exam. It's a computer adaptive test (CAT), which means that it actually adapts to you as you take it. As you answer questions correctly, the test will give you harder ones (and, when you miss problems, it will give you easier ones). As a result, the GMAT feels hard for everybody, even when you're well prepared. But there's a big benefit: The process of studying for the GMAT will also help prepare you to excel in grad school.
What is a good GMAT score?
A good GMAT score is one that's above the average for your target school. Most schools publish their average scores, so do your research. The GMAT is just one component of your application. You can still gain admission to a school even with a below-average-for-that-school score (by definition, lots of admitted students will be below the average!), but your chances improve if you are above a school's average.
How do I study for the GMAT?
Studying for the GMAT is like taking a semester-long, university-level course, so you do have some work to do. (But you want to go to grad school, right? It shouldn't be easy.) You'll need three types of materials to get ready: Practice questions, practice tests, and material that teaches you the facts, rules, and strategies you'll need in order to get better and faster at answering those questions. You can buy official practice questions and tests from the test-maker at mba.com—but the official materials don't teach you how to get better. For that, look for material from a test-prep company. First, try all the free GMAT materials you can find, then decide what you want to buy.
How long do I study for the GMAT?
Most people study for between 2 and 6 months. The timeframe depends on two major data points: Your current scoring level and the final score you want to get. Take a practice test to learn your current level. Look at the websites of your target schools to set a goal for your final score. If you're looking for either a large score increase (200+ points) or an exceptionally high score (700+), you'll probably be studying for 4 to 6 months.
When should I take the GMAT?
Plan ahead! GMAT scores are good for 5 years, so ideally get your GMAT out of the way well before you have to start filling out applications. (US full-time programs typically release applications in June or July.) Consider starting your studies in January of the year in which you want to apply or even a year or two before that. Life intervenes sometimes—if you get a new job or a great promotion, you may want to put your GMAT studies on hold for 6 months to get yourself into the new groove.