Take 25% Off GRE Tutoring
Use promo code GIVE25
Get 1-on-1, personalized instruction with our GRE experts.
Featured GRE® prep options
No matter how you like to learn or how much time you have before test day, we have plenty of prep options to get you ready. Keep scrolling for a complete list of all our prep options.
FOR MBA HOPEFULS
GRE for MBA Course
Starting at

$1850



9 live sessions with a focus on advanced math
Ideal for the aspiring MBA student
MOST PERSONALIZED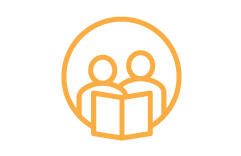 Private Tutoring - Online
10 hr. package starting at $2175 $2900

1-on-1 personalized instruction
Available in-person and online
Ideal for study tailored to your skill level
MOST FLEXIBLE
GRE Interact™
Starting at

$299



Branching video lessons that adapt to you
Thousands of problems & drills and 6 GRE practice tests
Ideal for self-paced, comprehensive prep
On Demand
All the engagement of in-person prep—anytime, anywhere.
Workshops
If you're looking for targeted prep in a short time, our workshops are for you. Most are just one session.
Online Resources
Our practice tests are designed to give you the closest experience to the actual test.
Section-only Prep
Nothing new that isn't shown above, but we just wanted to organize any math-only and verbal-only prep. We like to be helpful.