GRE PRIVATE TUTORING
GRE
®

Private Tutoring by Our Top GRE Tutors

Led by 99th-percentile instructors, our private GRE tutoring gives you focused, 1-on-1 study sessions tailored to your skill level.
Save 25%, use code: GIVE25 Flexible Tutoring Packages
10 hr. package starting at $2175 $2900
Take 25% Off GRE Tutoring
Use promo code GIVE25
Get 1-on-1, personalized instruction with our GRE experts.
GRE private tutoring is available online
We know that studying for the GRE is hard—that's why our goal is to take the guesswork out of it. Private tutoring is flexible and customized to your liking, whether you use it to supplement your existing studies or make it your main GRE prep option.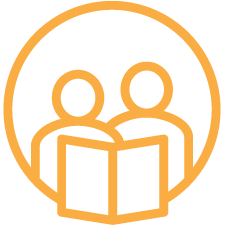 Personalized Expert Instruction
Our instructors will help you master the GRE. You get:
Completely customized GRE tutoring sessions with one of our expert 99th-percentile instructors
Hourly tutoring or customized tutoring packages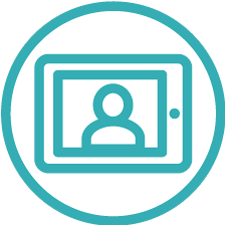 On-Demand Video Lessons (With 10+ Hour Package)
Access to Interact for GRE, our comprehensive, on-demand learning experience. You'll get:
100,000+ practice problems
Over 65 interactive video-based lessons taught by our expert instructors
Detailed video explanations
All lessons available on computer, tablet, and mobile devices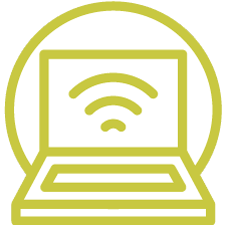 Suite of Online Resources (With 10+ Hour Package)
6 full-length, computer-adaptive GRE practice tests
Manhattan Prep's GRE mobile app (available on iOS & Android)
Interactive online syllabus
Challenge problems, vocab flashcards, and more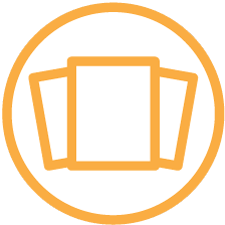 GRE Study Materials (With 10+ Hour Package)
Our books cover every topic on the GRE and—besides the Official Guide—are written entirely by our instructors. You'll get:
GRE All the Quant (covers algebra; fractions, decimals, & percents; geometry; number properties; word problems; quantitative comparisons; and data interpretation)
GRE All the Verbal (covers reading comprehension, text completion, sentence equivalence, and essays)
5 lb. Book of GRE Practice Problems (includes over 2,000 problems with easy-to-follow explanations)
The Official Guide to the GRE General Test, 3rd Edition
Frequently Asked Questions
Who is a good candidate for Private Tutoring?
Private tutoring is particularly effective for students who prefer strong guidance and customization in their test preparation program. Some students use Private Tutoring as their sole test preparation method, while others sign up for a few tutoring sessions to supplement self study or a course. If you already have a sense of what your strengths and weaknesses are, private tutoring could be a great way to get help creating and executing a study plan specific to you.
How and when can I get started with Private tutoring?
First, purchase tutoring hours through our website or over the phone with us;
only packages of hours (10, 20, or 30) are available on the website, but you can purchase any number of hours by calling us at 800-576-4628 / (001) 212-721-7400.
Fill out the private tutoring survey, a link for which will be sent to you via email once you've purchased hours.
Once we've received your survey, our team will work on getting you matched with an instructor. The matching process usually takes 1-3 business days. Once we have you matched, an instructor will typically reach out within 48 hours.
Once we assign you a tutor, they will contact you via email to set up your first session.
You'll complete an online diagnostic test, which will serve as the first assessment tool for your tutor.
Set a time and date for your first session directly with your tutor, and you're all set.
Due to high demand, it can sometimes take extra time to get you matched with a tutor. For that reason, we recommend contacting us about 2 weeks prior to your preferred start date.
Where & when does tutoring take place?
All scheduling will take place between you and your instructor directly. Sessions generally last for 2 hours, and most students meet with their tutors once a week. While it may be tempting to schedule multiple tutoring sessions each week, keep in mind that your tutor will be assigning you homework to complete between sessions. You will therefore need adequate time between sessions to complete that work, in order to ensure that you are getting the most out of your time with your tutor.
If you're doing online tutoring, you will meet in your tutor's Zoom Tutoring Room – check out a demo of the interactive online platform here! If you're tutoring with an instructor in-person, you and your tutor will decide on a convenient location – if we have a permanent center in your city, your sessions will likely take place there. Please note that our instructors are generally unable to travel to students' homes. (Due to COVID-19, all tutoring is currently online.)
What will be covered, and how many hours of tutoring should I do?
You can use private tutoring in a couple of different ways: as your primary preparation, or as a supplement to your current test prep program. You can work through the range of material covered in our Complete Course during your private sessions (with personalized customization), or you can use private tutoring to drill down on specific topics you find challenging. The decision, ultimately, will come down to your specific situation and needs – there is no set tutoring syllabus.
The number of hours you need will also depend on what your goals are and the span of topics you need to cover. Most students who use tutoring as their sole preparation purchase a package of 10 or more hours, which comes with all of our books and online resources. Once you are in touch with your tutor, however, you will be able to discuss with him or her what package will make the most sense for you. Note that you have one year from the date of purchase to use your tutoring hours.
Can I request a specific tutor?
You are welcome to let us know your preference for a particular instructor. We will do our best to accommodate your preference, but we can't guarantee that the instructor will be able to meet during the times that you're available.
How long do I have access to my online resources?
You will have access to the online resources for 9 months after placing your initial tutoring order. If you purchase a package of 10+ hours, you'll have access to the expanded suite of online resources for 9 months after paying for the package. Tutoring hours must be used within one year from the date of purchase.